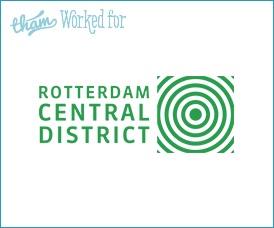 Rotterdam Central District is an association of real estate and entrepreneurs in the area around Central Station in Rotterdam.
Developing a great area for both the people who transit through this area and the ones that work and live here.
On behalf of the association I am part of the editorial/social team.